A harness for all your possible needs: competitions, cross-country flights and hike&fly adventures – VIBE design allows adaptation for all purposes providing also advanced comfort and safety.
Improved aerodynamics
We have added a high rear fairing behind the Pilot's head. This solution has the highest aerodynamic efficiency, helping the Pilot to perform better, specially at higher speeds where it will reward him with a much better glide ratio.
Comfort
Forget about legs' fatigue. Vibe offers a complete leg support with zero muscle power required from the Pilot. The Cocoon shape remains intact and independent from legs tensions, even when totally relaxed
Transformer
You can always modify Vibe to fit your needs: XC, Competition, Hike and fly.
The best light-weight choice for
during long XC flight
Description
Comfort is our primary goal for every harness design. 

 Proper seat-board design is a key feature for a relaxed feel in every flight, especially in long ones. 

 Legs fatigue is a common issue for many pilots … not with the Vibe! It offers a complete leg support with zero muscle power required from the Pilot. the Cocoon shape remains intact and independent from legs tensions, even when totally relaxed.

Back support, adaptable for individual body shape helps to achieve this goal. 

The upper-back is supported by an anatomic shape near the pilot's neck. An additional pillow near the lower-back can be adjusted for pilot back shape. Our seat helps the pilot to fix his back while pushing the speed system or thermalling.

 

Genesis Race seat design is used also for the Vibe. It is a hybrid concept with a small seat-plate in the middle and additional back and lower back support. This hybrid seat-board concept gets the best from a seat-board and a hammock harnesses.

The Vibe has a stability system (ABS) in two orthogonal plans. The pilot can override the ABS settings during the flight with a minimum input: this allows him to change the harness feel after assessing the true weather conditions and according to the actual turbulence.
Front cockpit has a removable flight deck and ballast compartment with volume of 5 litres
3- step speed-bar (competition version)
Large front container with a large flight deck
3 Ballast compartments, up to 15 litres of ballast in total
Possibility to install the hydration system
Compartment for small items in the front of the cockpit
Ballast discharge valve

Large rear compartment with inner pockets for small items

Cocoon made of elastic windproof material
Weight:
M-size harness with a frontal rescue container – appr. 4,5 kg.
M-size harness with 2 rescue system compartments – appr. 5,5 kg.
M-size harness with a side rescue container – appr. 5 kg
VIBE with 2 reserve shoots: without carabiner:
М about 5.5 kg
L – 5.7 kg
XL – 5.8 kg
Extra features
The harness is not just a place where the pilot spends some time. Whether the pilot is rushing to goal on competitions, planning to improve his personal XC record, or striving to get great pictures of mountains and valleys. The harness becomes a fundamental tool for a wide variety of the pilot's purpose.
Many pilots are taking cameras, different instruments, devices and other things needed during their flights. We have added a completely new design of pockets to the Vibe. Placed internally, this pockets allows the Pilot to reach all needed things, and easily put them back into the same place 🙂 All pockets are easily reachable, clearly visible and suited to everything from gloves to big lens camera. In addition there's even a special radio pocket.
This new internal pockets enable us to remove all the external ones, which could spoil the harness's aerodynamic shape.
As confirmed by pilots feedback, we gave the Vibe a really big back baggage compartment. This way the pilot can relax about where to put all his belongings, hydration system or even – walking poles. The limit is his his imagination and wing load, not the harness internal capacity.
Cockpit design defines usability of navigation instruments. Convenience and good positioning of these instruments may define the result of a successful flight. The Vibe has a big instruments panel in its cockpit – connected with the chest-strap through a magnetic buckle (which can resist 50Kg load). The cockpit is well fixed with an adjustable angle – making sure the instruments panel will keep a stable position even in different flight circumstances.
Some flight instruments require a power supply during the flight. The Vibe's cockpit has a special power bank pocket with an USB-cable hole. A detachable instrument panel allows to easily dismount all instruments at once in order to keep them safe separately from the backpack.
Some gliders may require to carry ballast under certain weather conditions. With this in mind we've set the Vibe with two different ballast compartments: one in the front cockpit and a second one under the seat, allowing to carry 5 liters each.
The Vibe's front ballast container has a special support pillar, removing the whole weight out of the Pilot's legs. This common issue will be this way completely solved. In addition we have added  drainage holes for the ballast compartments making it totally adjustable in flight
The Anti-G system became a standard add-on these days. Higher aspect ratio gliders require this equipment for a safe and quick descent in special conditions. The Vibe has a special pocket for an Anti-G chute, which is accessible with both the right and left hand allowing for a fast and convenient deployment.
The speed system is possibly the most important equipment for modern XC competitions. The Vibe "race version" uses a 3-step speed-system with independently adjustable rigid steps. The first two steps are designed for use with one foot, while the last step is usable with 1 or 2 feet. We use Ronstan (™) pulleys and Dyneema line.
We have also improved the cocoon closure system adding a magnetic buckle.
Light weight but strong.
We use a lot of carbon in order to reduce the Vibe's weight: seat-plate, footplate, rigid parts in the leg support system and a rigid ballast support in the cockpit.
The Vibe is more compact and allows an easy packing in order to fit any standard paragliding backpack as we eliminated some rigid parts in the back fairing.
An easy transformer! Several elements are easy to replace due to our extensive use of zippers, buckles and lockers. It is possible to replace different elements in order to adapt this harness for different use-cases and requirements. From very light harness to a full race comp harness in no time! Such construction is also very friendly to any occasional repair, allowing to replace any broken part very easily.
Safety
Safety is the main requirement for any piece of paragliding equipment, including harnesses.
The Vibe allows you to select the reserve position and even the number of reserve compartments: The first version has a side position and the second one has two reserves positioned sideways and front-mounted
A front-mounted reserve can be used with both hands and thrown to any side: left or right. A detachable reserve container can be mounted fast and easily to the carabiners with a certified (2.2 tons) lock.
A side reserve can also be easily installed.
The Anti-G system became a standard add-on these days. Higher aspect ratio gliders require this equipment for a safe and quick descent in special conditions. The Vibe has a special pocket for an Anti-G chute, which is accessible with both the right and left hand allowing for a fast and convenient deployment.
The Vibe has a combined mousse bag and airbag protection.
The Airbag function is performed by the inflated tail on the back, inflated with air during the flight.
The Vibe has three different mousse bag compartment options: a classic mousse-bag, a pre-inflatable and another one designed specially for bivouac-fly.
Materials
The harness was made with the best paragliding equipment materials:
Nylon 210D Ripstop 

Polyamid 420D Diamond Ripstop.

Lycra soft shell.

Special material Ripstop Dyneema

SkyTex
Certification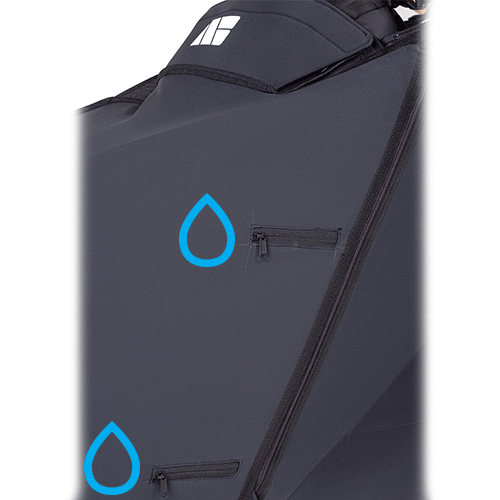 Special ballast discharge valves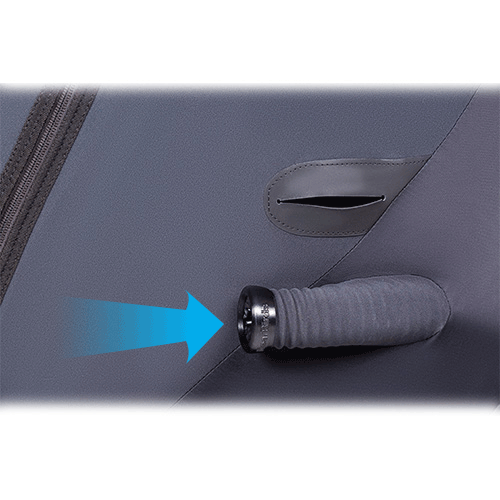 Tail pump tube with plastic protection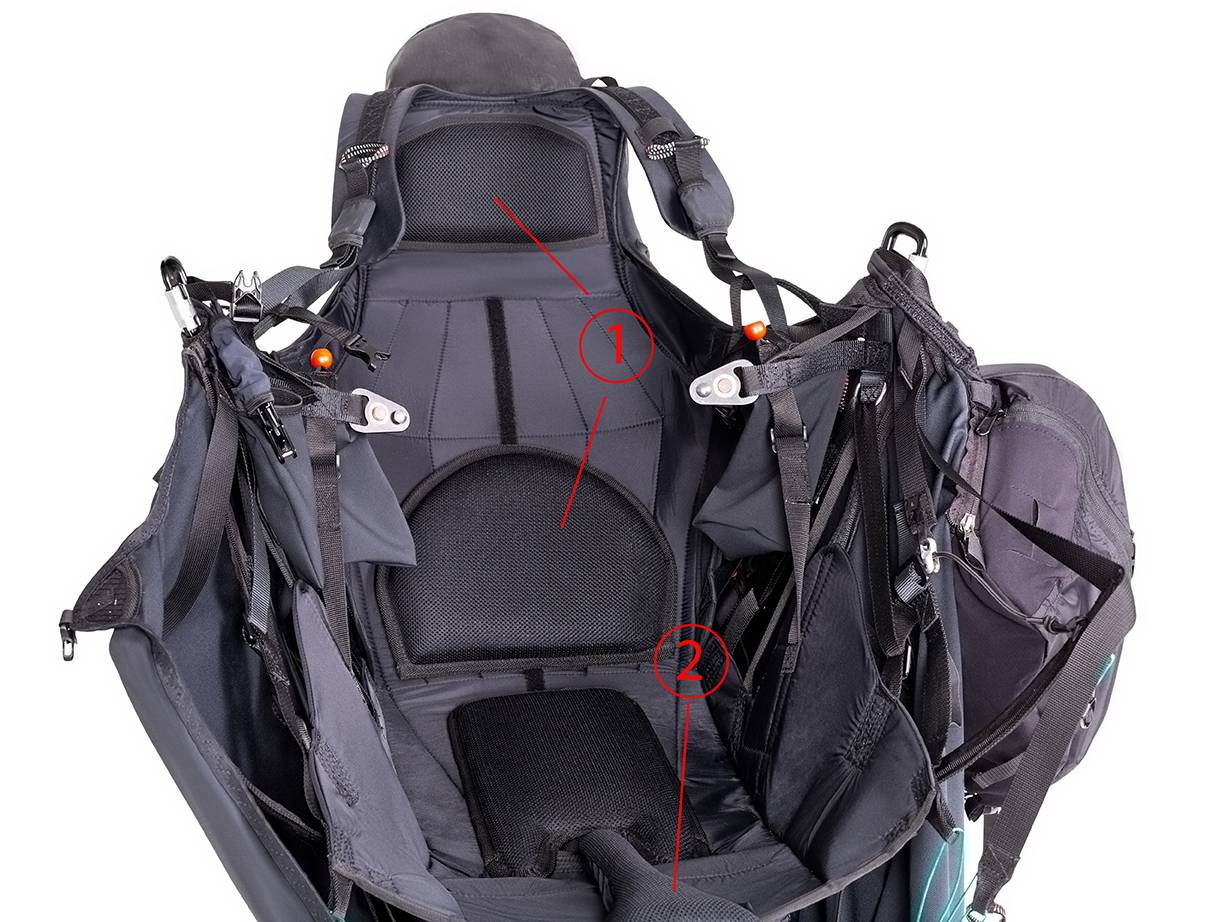 Back & neck (1) and Ballast (2) support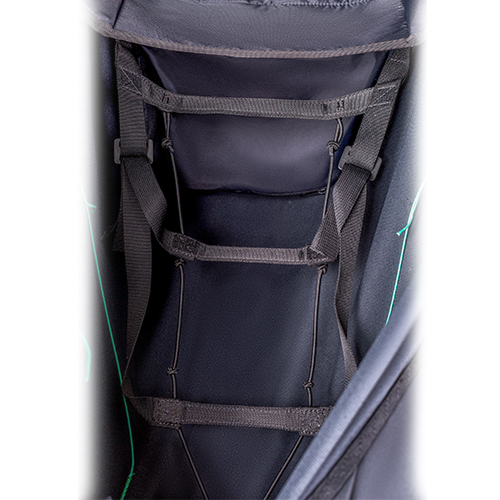 Adjustable 3-step speed system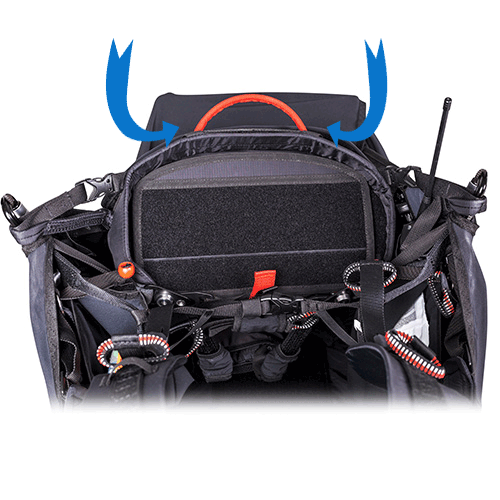 Front rescue container for both hands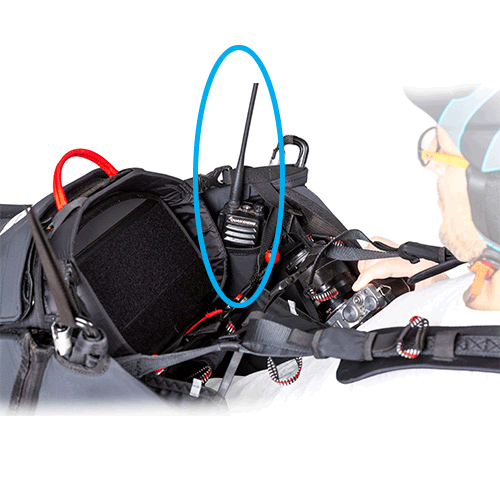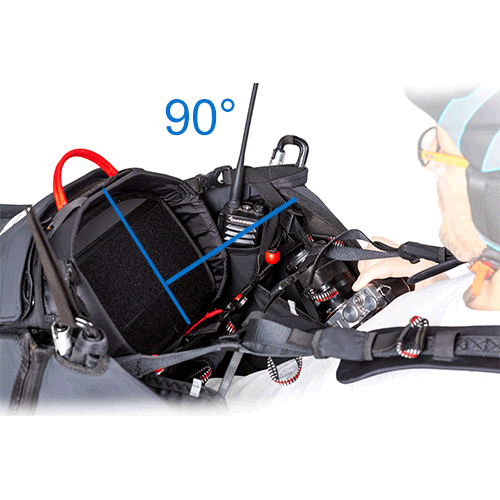 Best cockpit mount for viewing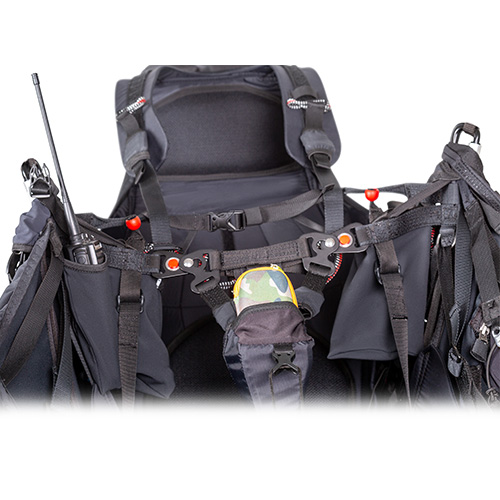 ABS - Air stabilization system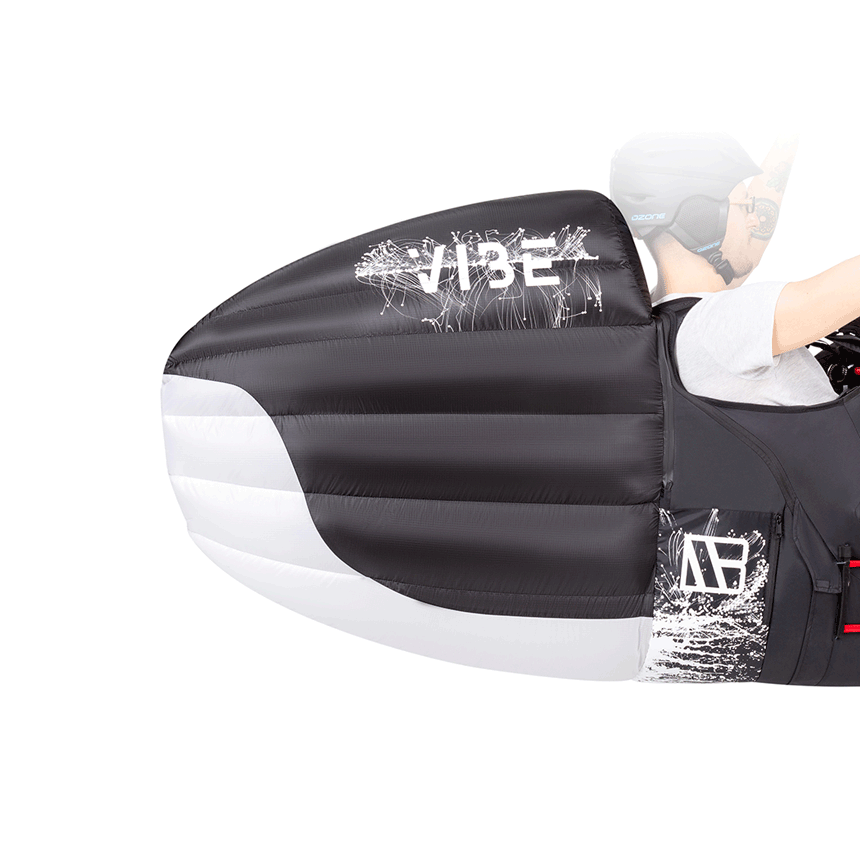 Low-drag fairing provides higher speed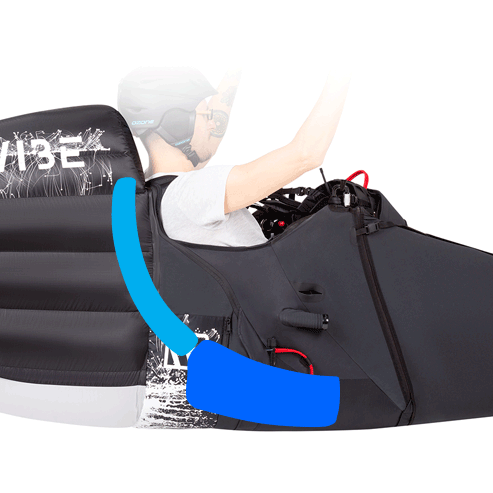 Airbag (back) and Mussbag protectors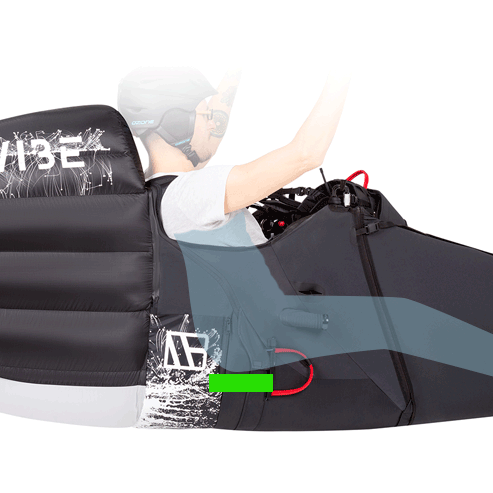 Seat board for precise turn control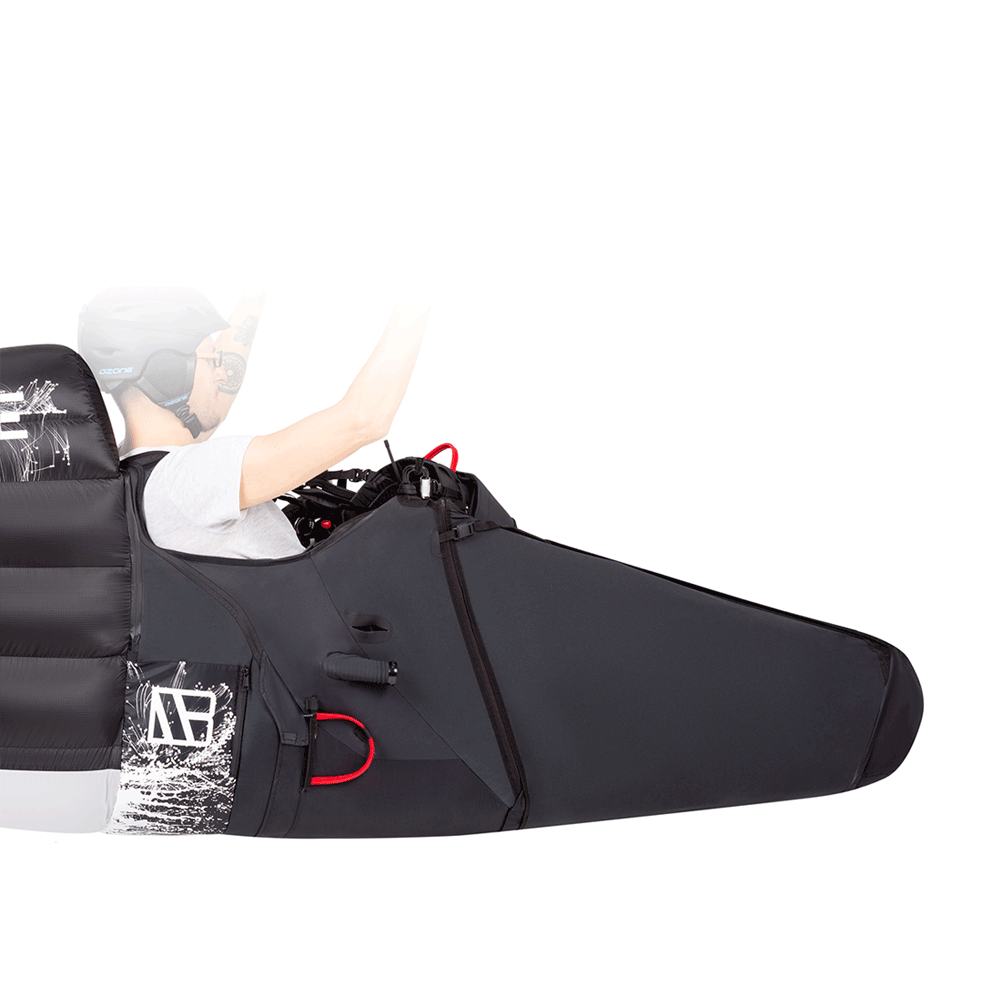 Exactly fits the length of your legs
We can also make the harness of your favorite color.
Contact us to check available colors.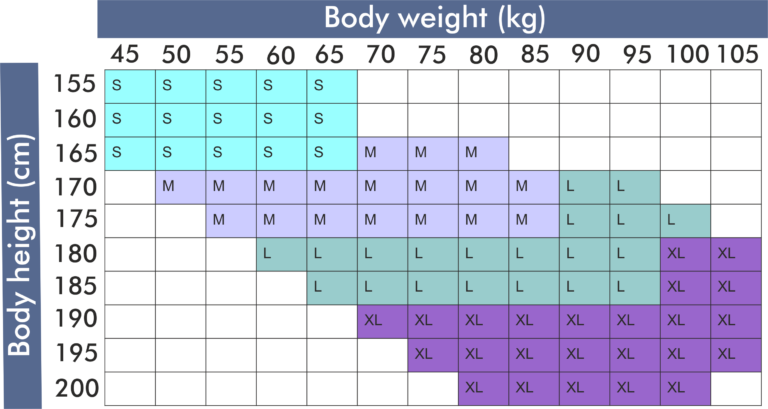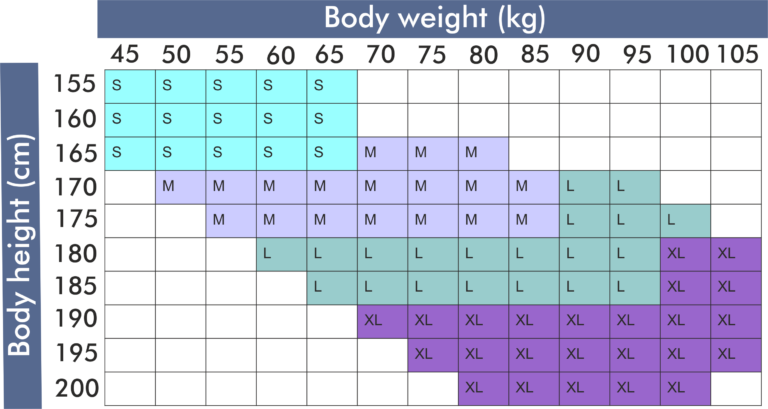 Just a few words about the VIBE: After more than 20hrs with NB VIBE I can say that the harness is really comfortable, in my point of view as comfortable as "comp. heavy monsters". A lot of practical innovations (some i have seen first time) used in this project making the VIBE ingenious product. Vibe was not built like comp. harness, but it can be used as a comp. harness as well (thanks to sophisticated adjustable stabilization system and 2 rescue possibility). Vibe is suitable for a wide range of pilots, from a rookie to serious XC ambition pilots.
Pilots will find VIBE as a really GREAT harness for their unforgettable cloud journeys.
This harness looks and feels like no other harness. The design and love of perfection were deeply incarnated into that harness. From the easy reach, side zipper for water release, water ballast, anti-G, perfected adjustment little detail…etc… It strongly feels to me, that this harness was built after a long talk with top pilots…
With each Nearbirds harness we design, we are applying all our knowledge and experience
and taking in account our requirements and feedback.
We are listening to every pilot, from student to test pilots and World-top pilots.
Our aim is to help you to make every flight memorable. We hope to succeed with it!
Video review by Zyad Bassil
Do not miss the chance
Get NearBirds Vibe to enjoy long flights and excellent race performance.