We appreciate that you have chosen NearBirds
But we'd like to be in contact with you more often.
It is always nice to see your pictures and videos as well as get your feedback and comments to improve our product and services.
To encourage you to send us your videos, pics and comments our brand has prepared some enjoyable gifts for you.
For this reason, we have developed a bonus system for our customers.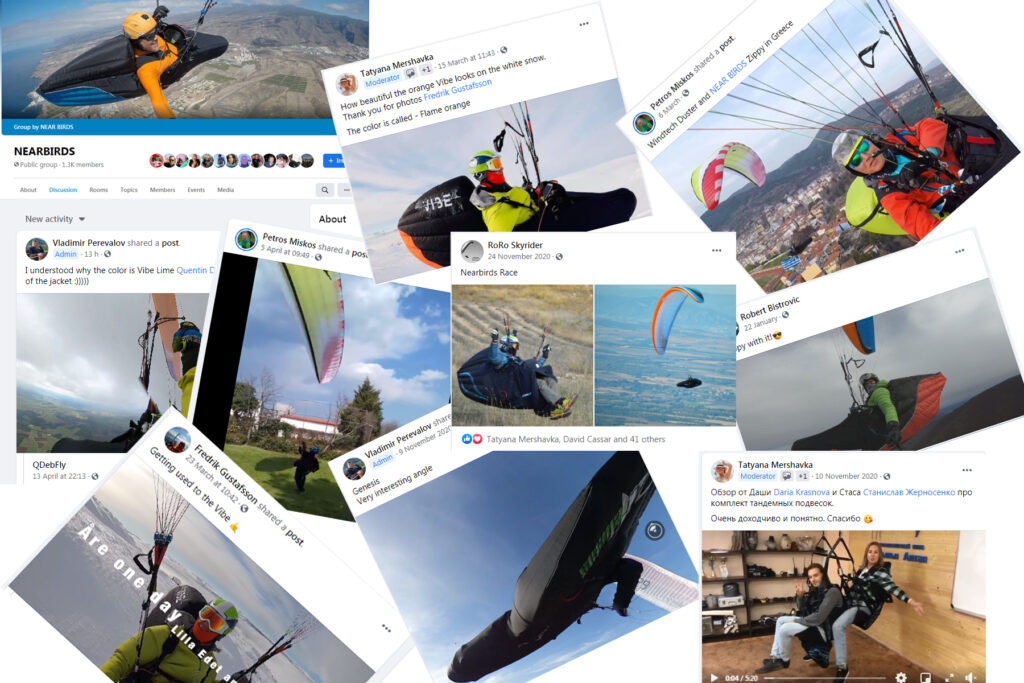 You can read the detailed info on this page
In short, get registered here: 
Join in and chat with us. Send links to your photos, videos and reports featuring NearBirds harnesses. 
You may also post these in our Facebook group https://www.facebook.com/groups/nearbirds.equipment
Also, do not forget to specify your harness number and model. You will get bonuses for each purchase of a harness.
 Participate in our consumer surveys. Feel free to ask our chief designer or support team any question. 
 We appreciate your expert opinion. We aim to unite a community of pilots using NearBirds. Help us improve and let's conquer the skies together!
 Thanks for choosing NearBirds!