A Paragliding cocoon-harness for competitions and long XC flights. It was designed upon the experience of the World Cup pilots.
New concept of seat.
Fully adjustable backrest allows to tailor the harness for your body and habits.
Low-drag fairing for best aerodynamic performance. 

Well-balanced handling.

Advanced legs support 

E

asy-working speed bar.
Can be set up for a recumbent, semi-recumbent, 3/4 recumbent and seated flight.

A cockpit is 

fixed

 

90° to the view line that almost eliminates glare and reflections.

Ergonomic design – you will not be tired after many hours of flight – your spine will be grateful 🙂
The best choice for
during long XC flight
The new GENESIS top-end cocoon harness was created for athletes and XC pilots, who want a minimum aerodynamic drag, comfort and safety. GENESIS Harness was resulted by two years of flight tests, research and experiments. We have created many prototypes, to bring the belt system and seat to the perfection.
We have ensured that pilot always feels comfortable during long flights and do not get tired. At the final stages of development we invited World Cup pilots who assisted us to create the most convenient and comfortable harness system for the competition. Optimal handling, innovative seat concept, streamlined shape, clean profile make GENESIS harness attractive for both for competition and XC pilots.
The great results are based on the innovative ideas and hard work that bring them to reality.
Description
Large front container with a large flight deck
3 Ballast compartments, up to 15 liters of ballast in total
Possibility to install the hydration system
2 side pockets
Compartition for small items in the front of the cockpit
Ballast discharge valve
Front cockpit has a removable flight deck and ballast compartment with volume of 5 liters
2- step speed-bar
Large rear compartment with inner pockets for small items
Cocoon made of elastic windproof material
Big diameter rolling bearings (for easy pushing)
Self-locking bearings (optional).
Weight:
M-size harness with a frontal rescue container – appr. 4,5 kg.
M-size harness with 2 rescue system compartments – appr. 5,5 kg.
M-size harness with a side rescue container – appr. 5 kg
Safety
Frontal container for the reserve parachute, deployment is possible with either left or right hands and from any side
Integrated container for the reserve parachute, right-handed position.
АВS (Automatic balance system)
18 mm multi sectional protector
Materials
The harness was made with the best paragliding equipment materials:
Nylon 210D Ripstop 

Polyamid 420D Diamond Ripstop.

Lycra soft shell.

Special material Ripstop Dyneema

SkyTex
User Manual
Certification
The harness is certified to EN-1691 and LTF-09 standards.
Certificate number: 
Сertificate Number GZ-0532/16.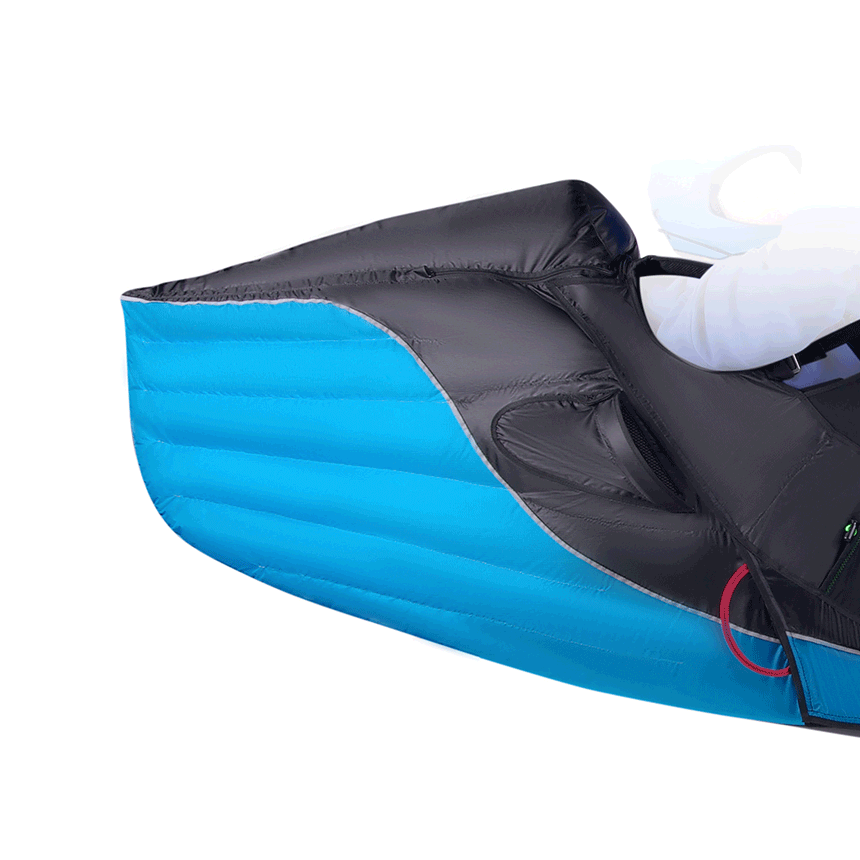 Low-drag fairing provides higher speed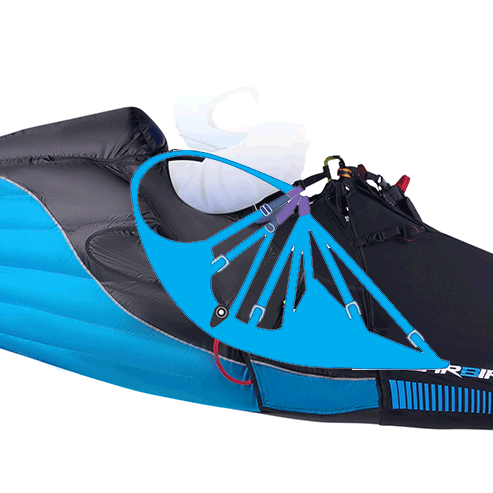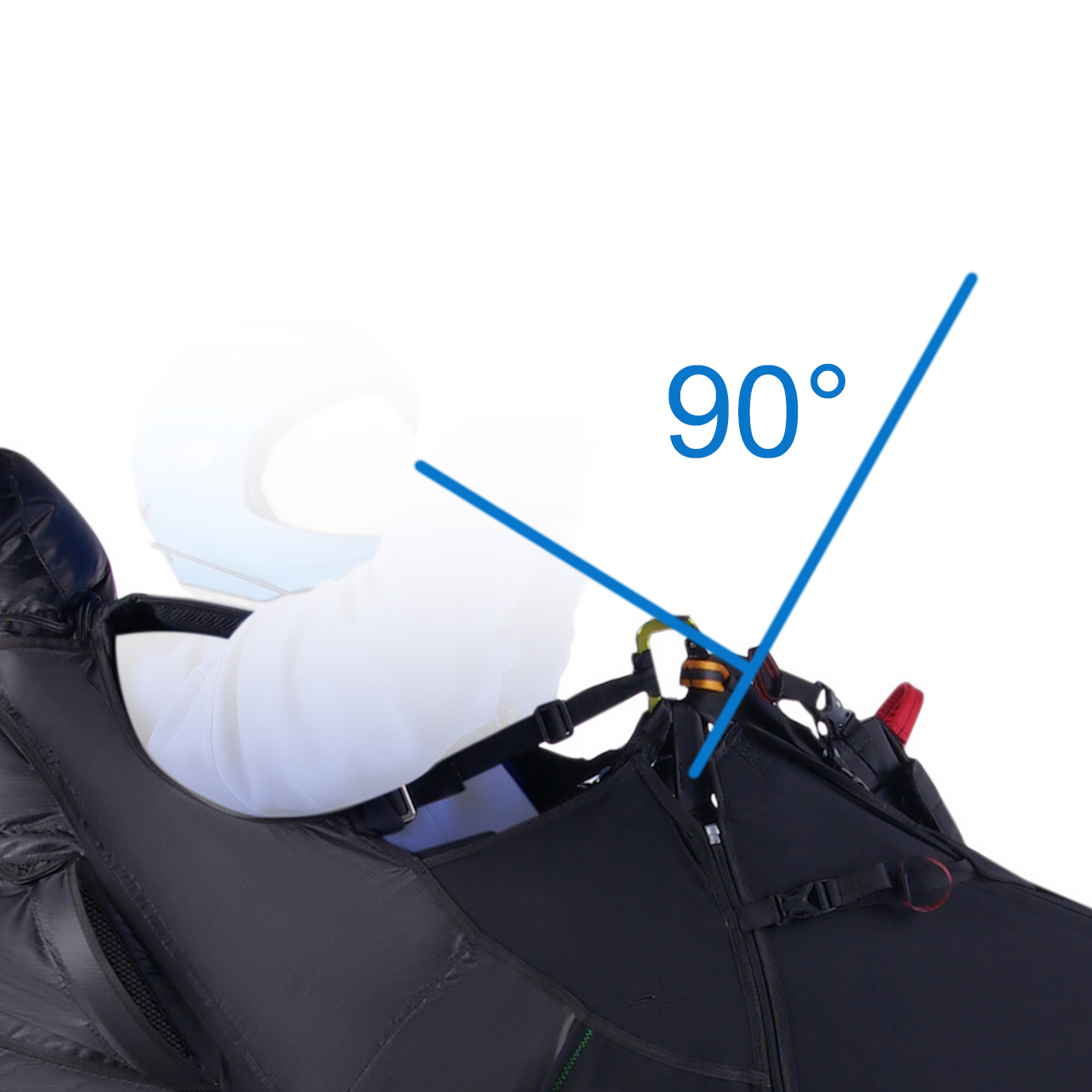 Best cockpit mount for viewing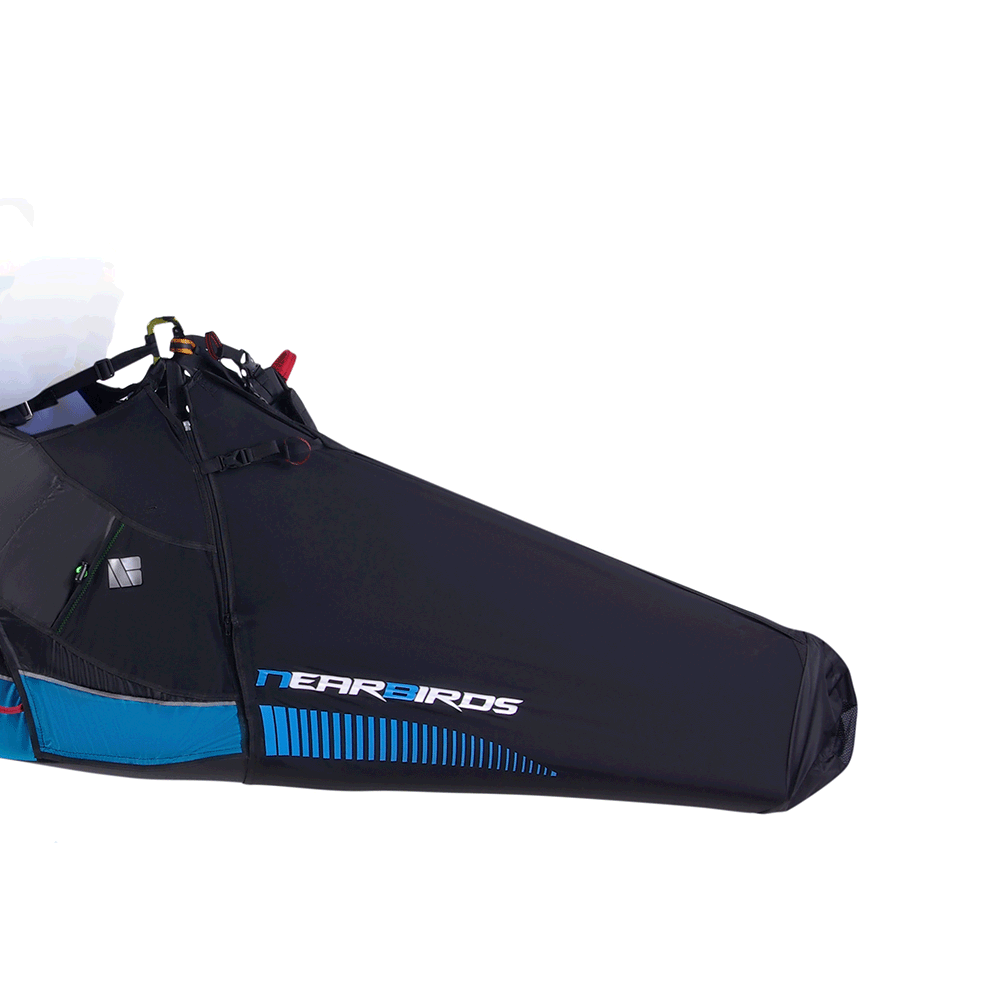 Exactly fits the length of your legs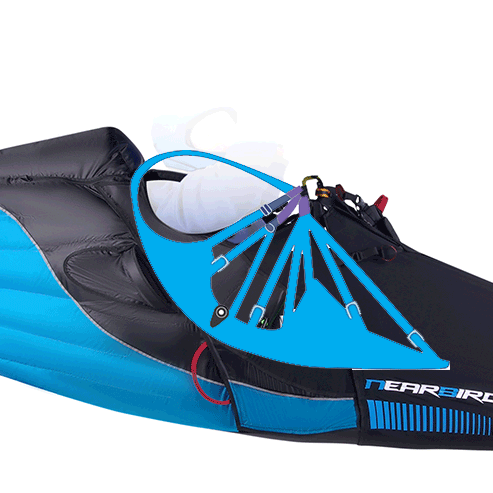 18 mm multi-sectional protector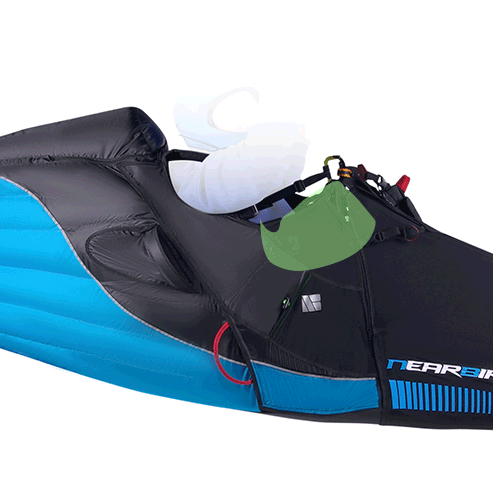 Smart ballast support - no pressure on legs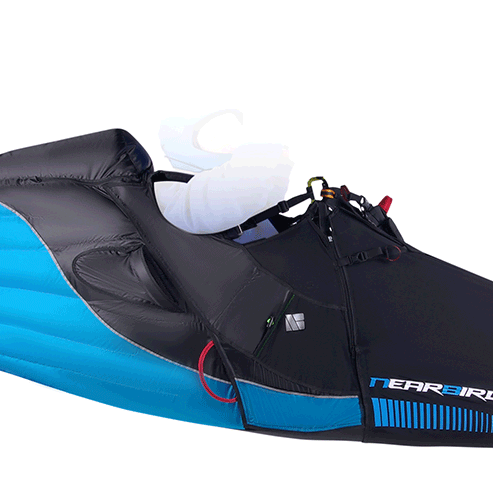 Up to 15 l of ballast in 3 compartments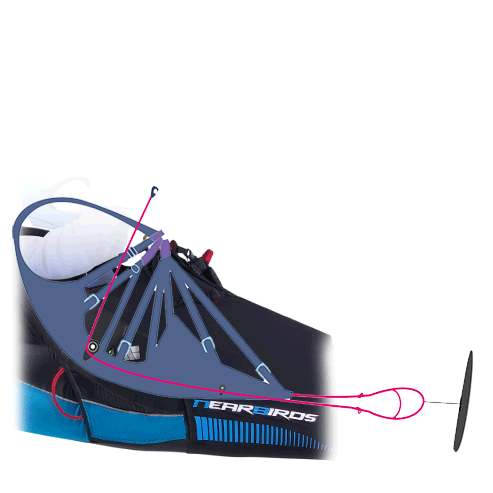 Big diameter pulley for easy push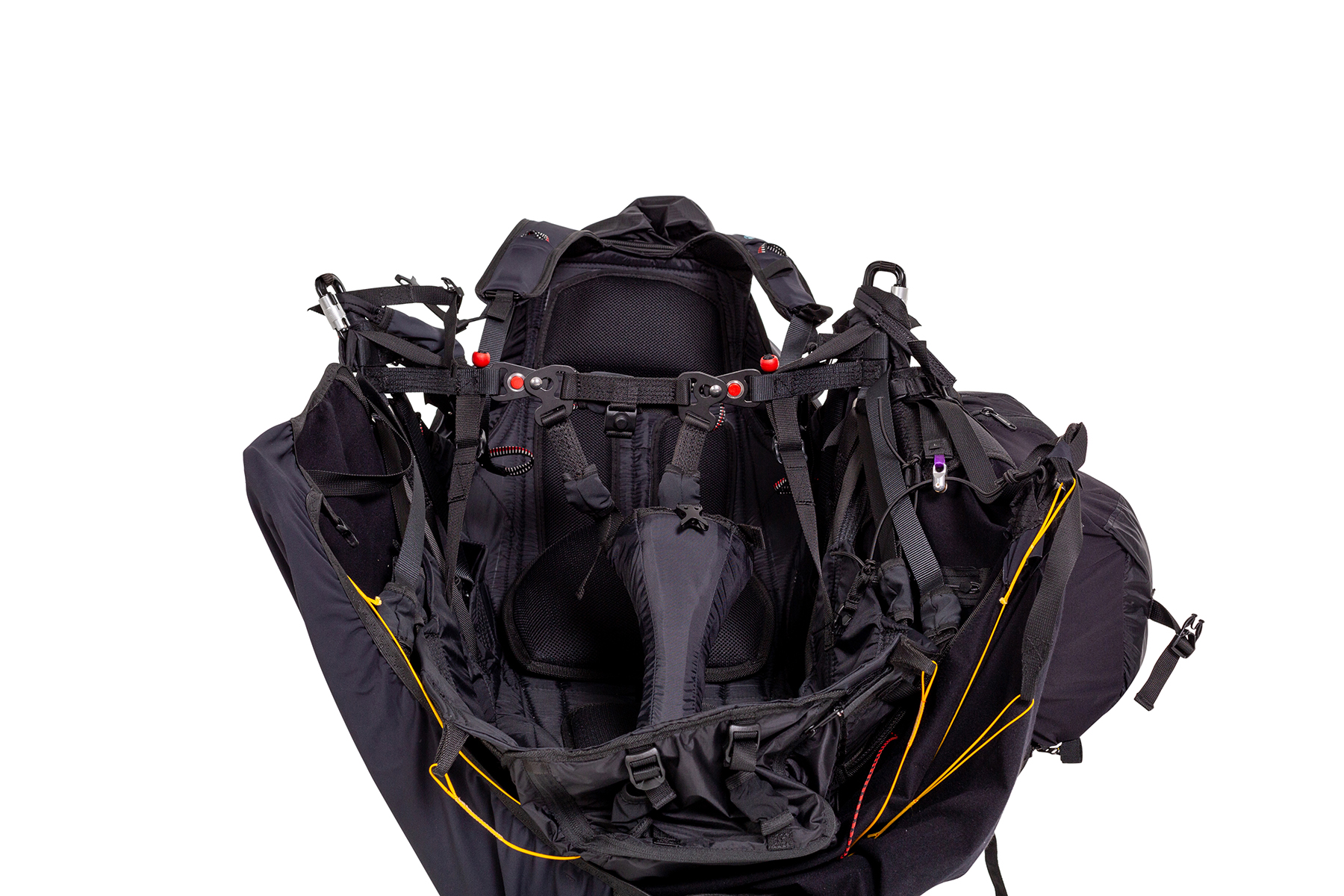 Seat board for precise turn control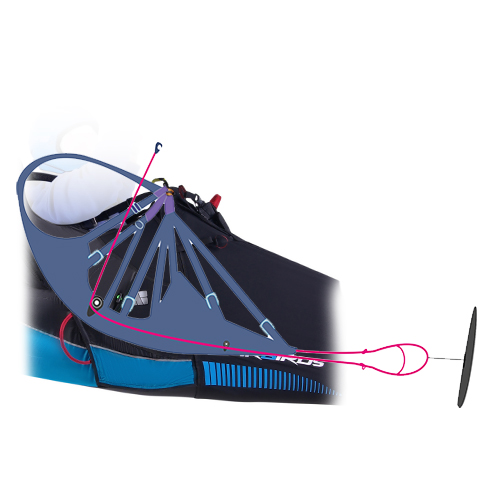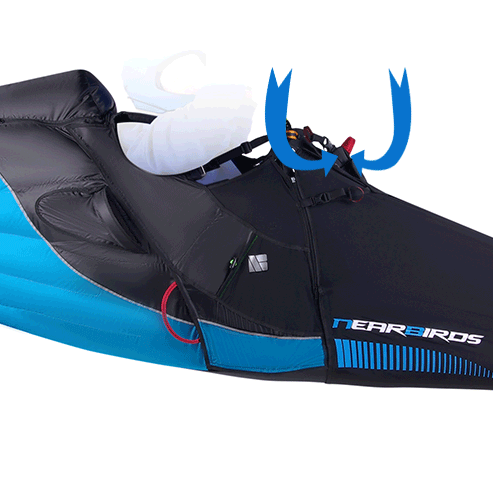 Front reserve shoot for both hands
We can also make the harness of your favorite color.
Contact us to check available colors.
Flying in Genesis since early 2017. From my after-school En-B, through En-C and 2liner En-D, from my home hill slope through tricky mountains, Genesis gives me confidence and feeling of total control in flight. This harness is not only totally comfortable for me, it gives ultimate weight authority, helping a lot in punchy conditions. Genesis unique feature is to dampen excess roll and stay very agile in turns. I could not achieve this in other harnesses I tested. During my first comps on En-B I noticed, that glide ratio of my wing matched all regular En-Cs around. Aerodynamic fairing of Genesis added surprisingly high amount of performance even in low classes. Fun!
Do not miss the chance
Get NearBirds Genesis to enjoy long flights and excellent race performance.