With a minimum weight and size it makes possible for passenger to comfortably stay in the air for a long time.
An airbag is under the harness seat.
The back is kept free so as not to interfere with the tandem pilot.
Instrument pad is located at the back of the harness.
There is a footrest on the back of the airbag, to support the tandem pilot's leg
Comfort and safety for
pilot and passenger
Description
The passenger harness is designed for maximum passenger comfort in the air and at the start. Ideal for both professional pilots and pilots who love to ride friends and family. This is the harness for you if your passenger's comfort, suspension lightness and ease of use are important to you.
The harness features a split-leg seat for ease of starting and landing. Rigid inserts in the seat and back, which make long-term passenger flights comfortable.
The harness itself picks up the passenger in the air, he does not need to make an effort to sit down while already in the air.
There are special handles for assistants at the start, who accelerate the tandem and take the tandem on landing. And also for the convenience of seating the passenger in the air and to keep his hands busy in flight.
The harness system allows you to easily adjust your back lean angle.
Special adjustments to accommodate the passengers with different thigh width.
All of these adjustments will ensure passenger comfort during the flight.
Additional adjustment between the separate legs allows you to adjust the distance between the legs. This allows the harness to be used for both tandem flights and solo flights.
The harness has airbag protector and is very light.
On the shoulder there is a large Velcro strap for attaching the pilot's instruments, with a safety loop.
The harness has a streamlined profile and compact dimensions.
It is made from durable materials. At the bottom there is an additional removable bottom made of high-strength fabric Cordura. This bottom protects the fabric of the suspension and you can always replace it with a new one.
There is a pocket on the back for things that do not interfere with the pilot during the flight
Perfect match with NearBirds pilot's harness.
Available in 3 sizes: S, M, L
Weight 1,6 kg
Materials
The harness was made with the best paragliding equipment materials:
Nylon 210D Ripstop 

Polyamid 420D Diamond Ripstop.

Lycra soft shell.

Special material Ripstop Dyneema

SkyTex
Certification
Certification in progress.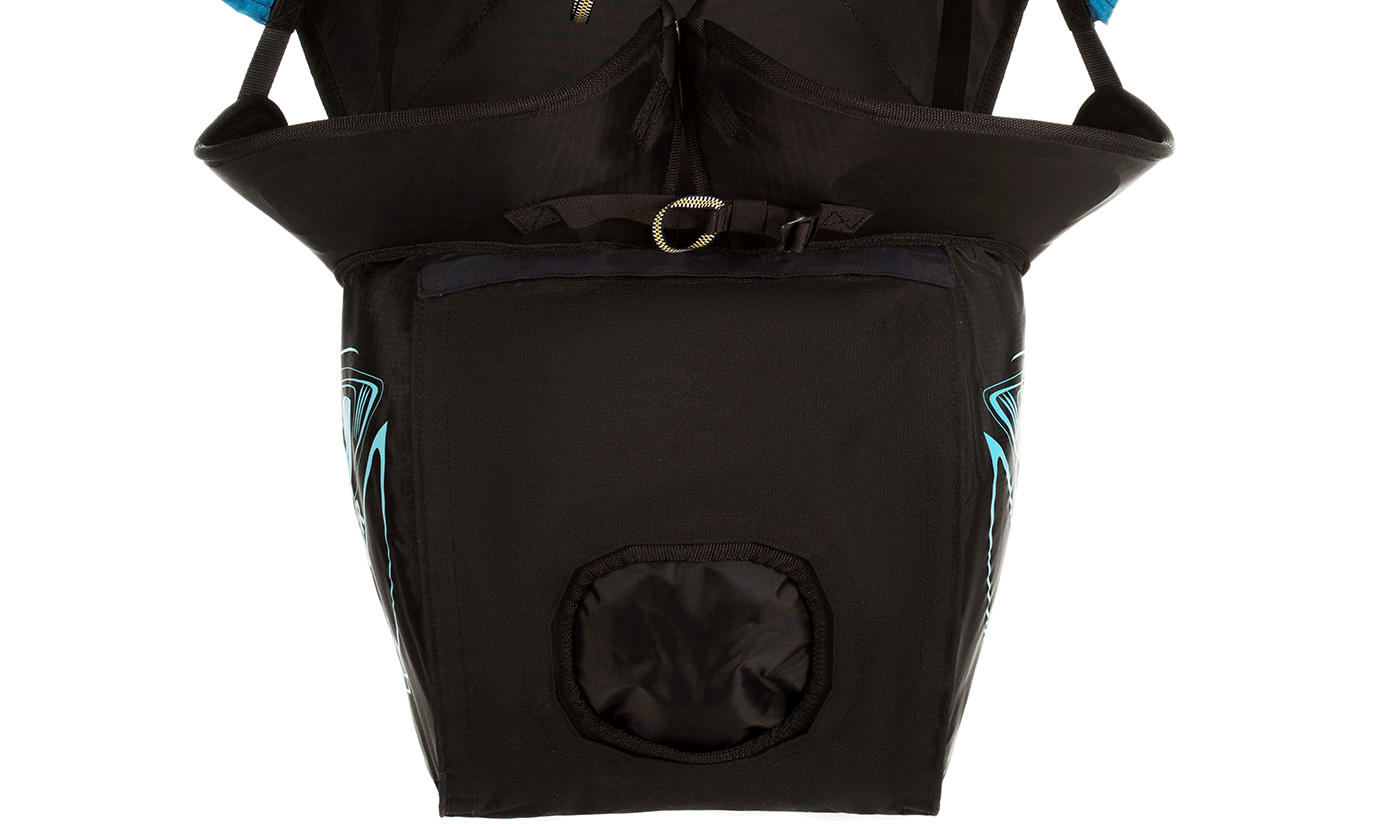 Replaceable cordura bottom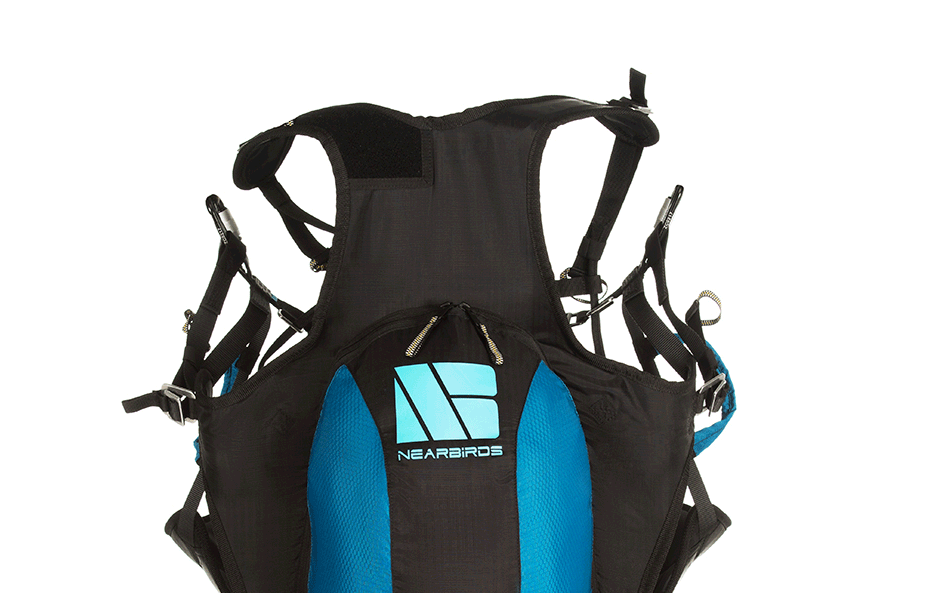 We can also make the harness of your favorite color.
Contact us to check available colors.
"Su comodidad y su ligereza hacen que tus vuelos sean placenteros, las utilizo para mis vuelos comerciales y paras mis vuelos de instrucción en cross country, las recomiendo"
Video review by Daria Krasnova
Do not miss the chance
Get NearBirds Genesis to enjoy long flights and excellent race performance.