Zippy 2 is a new lightweight harness, which provides a long comfortable flight without getting tired, with really easy and ergonomic handling of the glider, the pilot feels integrated into a solid and predictable system even in rough turbulence.
The inner area of the sitting is equipped with a special soft shell, which forms any geometry for flying.
Zippy 2 has an innovational hybrid sitting construction, a strapping system with regulations of the full-length body position. 
The harness is equipped with a light re-adjustable cocoon, which can be dismounted and applied in few minutes. Zippy 2 has a new light frontal container for safety parachute. There is also an option to purchase a big additional frontal compartment.   
The best choice for
during long XC flight
Description
Zippy is the line of light paragliding harnesses constructed for sportsmen and cross-country pilots, who prefer to fly easy and comfortable cocoon. For the development of Zippy "Genesis" technologies were applied.
a new concept of the sitting

easy speed-bar handling

refined leg support

a big number of the regulations, which allows optimizing the sitting for a pilot

comfortable, ergonomic, individually adjustable back of the sitting

balanced handling

a frontal container with instrument panel

an optional frontal container with a removable instrument panel and a ballast compartment.

Ronstan (c) bearing pulleys

a cocoon made of stretching Windstopper material

a rear storage with pockets for personal belongings

a 2-step speedbar

a valve to pour out the ballast

2 side pockets

possibility to place a hydration system

a ballast compartment under the sitting with 5 l ballast capacity
Weight:
M-size harness – appr. 3 kg.
Safety
Safety is guaranteed by the combination of an airbag and a 17 sm thick mussbag.

Integrated container for the reserve parachute, right-handed position.

АВС system
Zippy 2 has a new light frontal container for safety parachute. Deployment is possible with either left or right hands and from any side

Additionally you can buy bigger frontal container.
Materials
The harness was made with the best paragliding equipment materials:
Nylon 210D Ripstop 

Polyamid 420D Diamond Ripstop.

Lycra soft shell.

Special material Ripstop Dyneema

SkyTex
Pack
Purchase pack includes:
a harness
a backpack
a speed bar
a frontal container for the rescue parachute
carabiners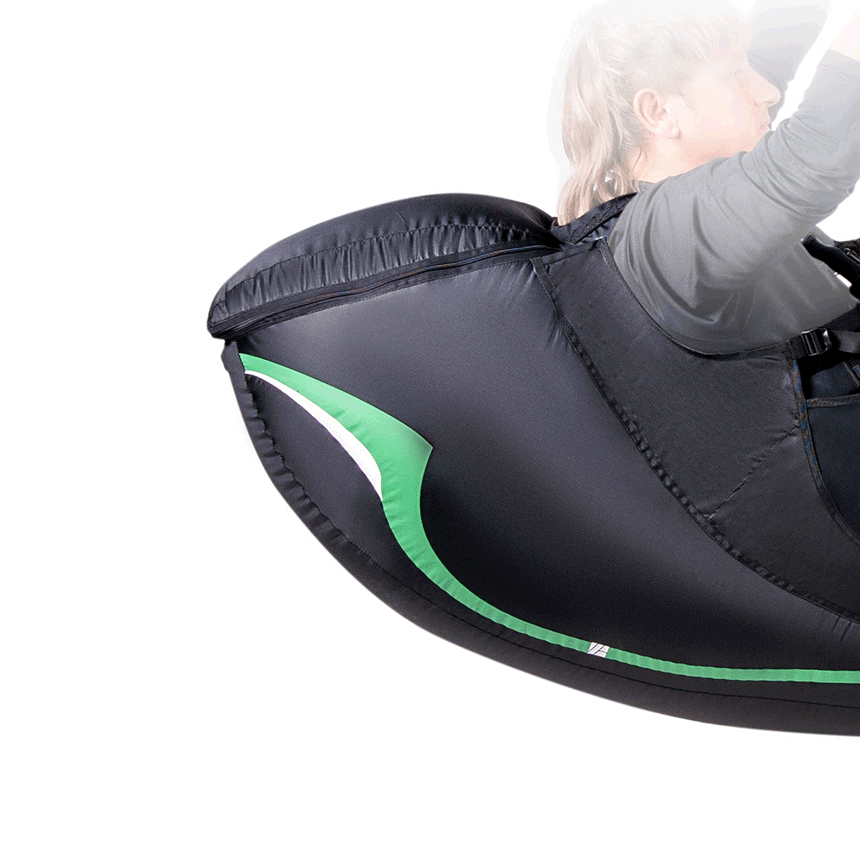 Low-drag fairing provides higher speed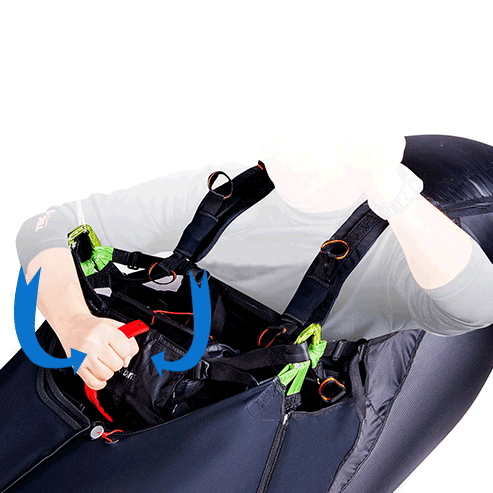 Native accessible reserve shoot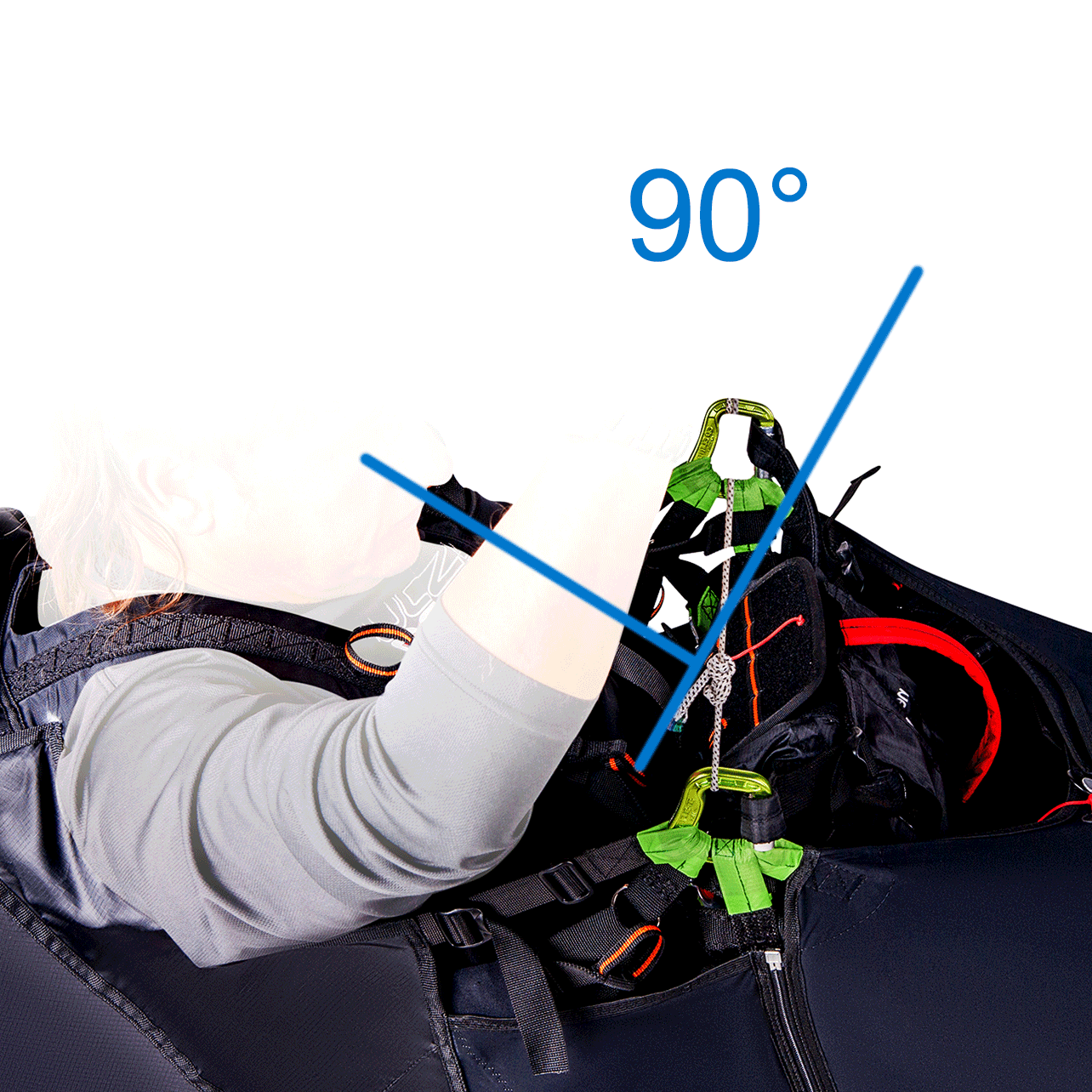 Best cockpit mount for viewing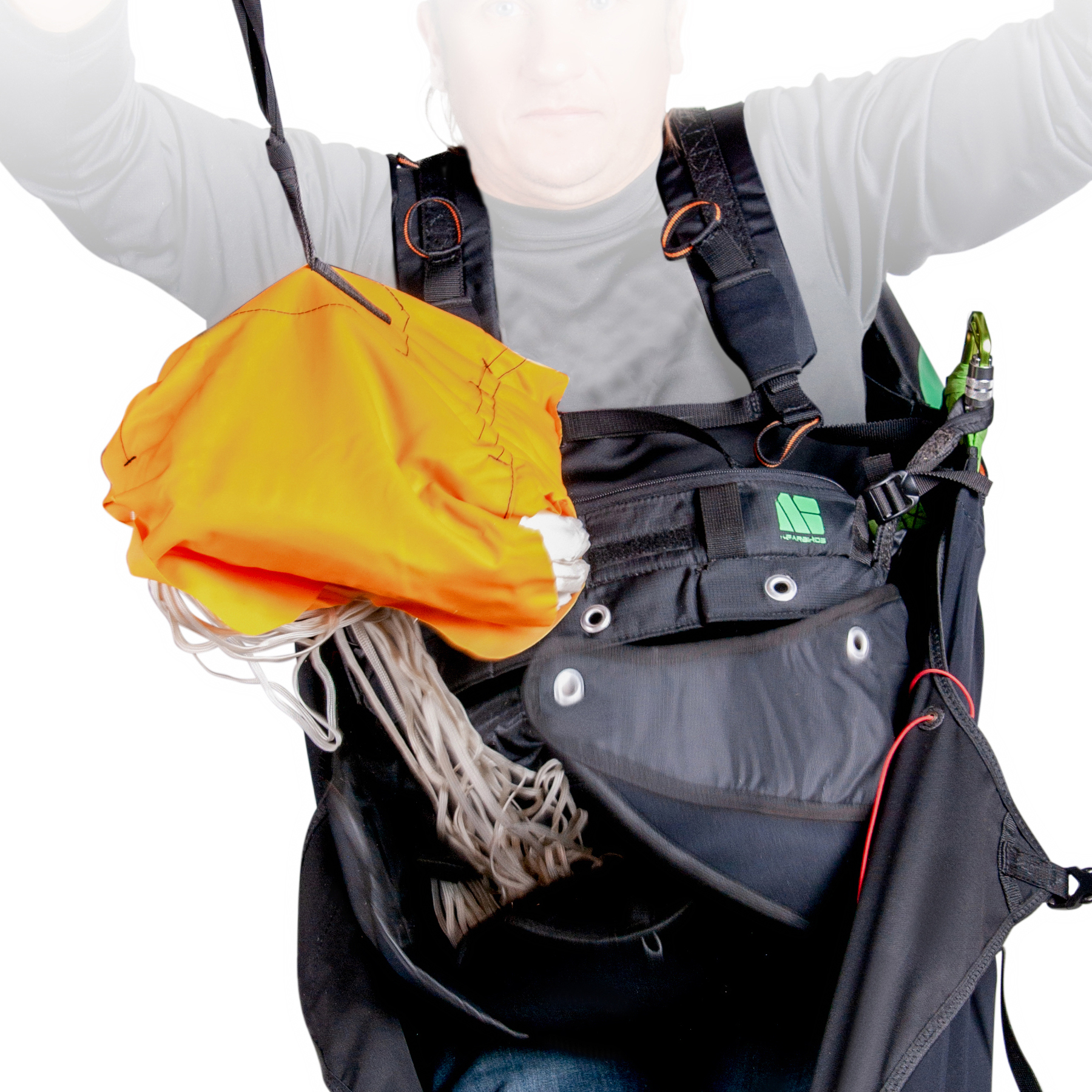 We can also make the harness of your favorite color.
Contact us to check available colors.
Do not miss the chance
Get NearBirds Genesis to enjoy long flights and excellent race performance.