A light harness for Fun and XC flights. It can be transformed into backpack that will store all your PG equipment.
Airbag protector with possibility to change for foam protector.
I can be adjusted even when in flight making it more comfortable
The best choice for
during long XC flight
Description
The harness has two side pockets with a zipper.
The harness includes a detachable backpack-shaped flap that converts into a full-size urban backpack. In flight, it is used as a storage and drinking system. Inside the airbag it is fastened with special fastex buckles, in the place where the straps of the backpack exit, and in the lower part of the airbag, it is fixed with special hooks, preventing the swing of the backpack in flight.
Harness Adjustments
Back angle adjustment
Lumbar support adjustment
Adjusting the length of the shoulder straps
Back adjustment
Harness stability adjustment (ABS)
Seat extension under the knees
Backpack
Anatomically shaped back
The original design of the belt, with increased fixation
Central zipper
Comfortable cushion under the lower back
Top flap (mini backpack)
Large volume of a backpack
Backpack adjustment
Adjusting the length of the straps
Belt length adjustment
Anti-tilt system
Anti-swinging system
Backpack volume adjustments
Weight – M size about 4,5 kg.
Optional cockpit for instruments and reserve
Safety
Protector – Bivvy 3 airbag (self-inflating oncoming air flow). The airbag is divided into two sections: lower and dorsal, separated by a partition, which increases its reliability. When the protector is activated, the slow air release system dampens the impact energy.
Bivvy 3 has space for a foam protector (optional)
An integrated rescue parachute container is located under the pilot's hips. The release of the rescue parachute is facilitated by the opening of bottom cover. The very light and comfortable handle of the rescue parachute is on the right.
Materials
The harness was made with the best paragliding equipment materials:
Nylon 210D Ripstop 

Polyamid 420D Diamond Ripstop.

Lycra soft shell.

Special material Ripstop Dyneema

SkyTex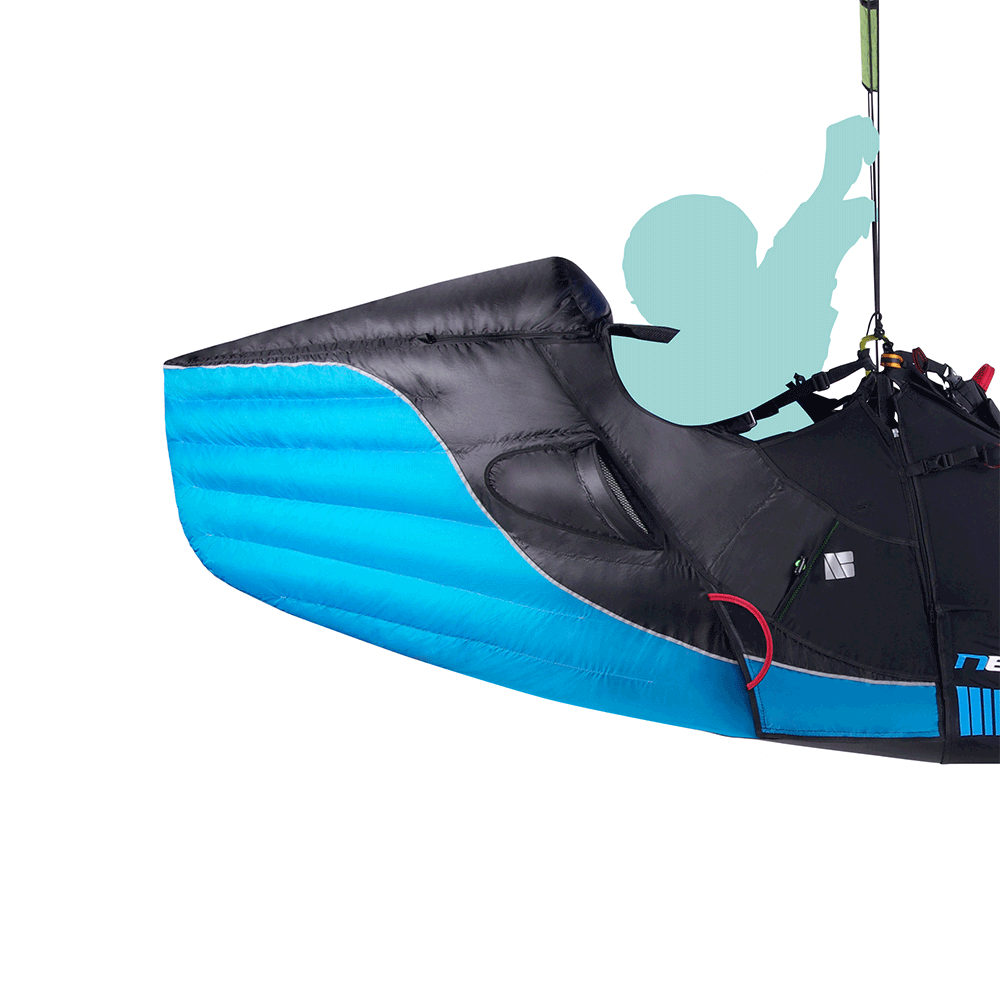 Low-drag fairing provides higher speed
Supports spine and neck vertebrae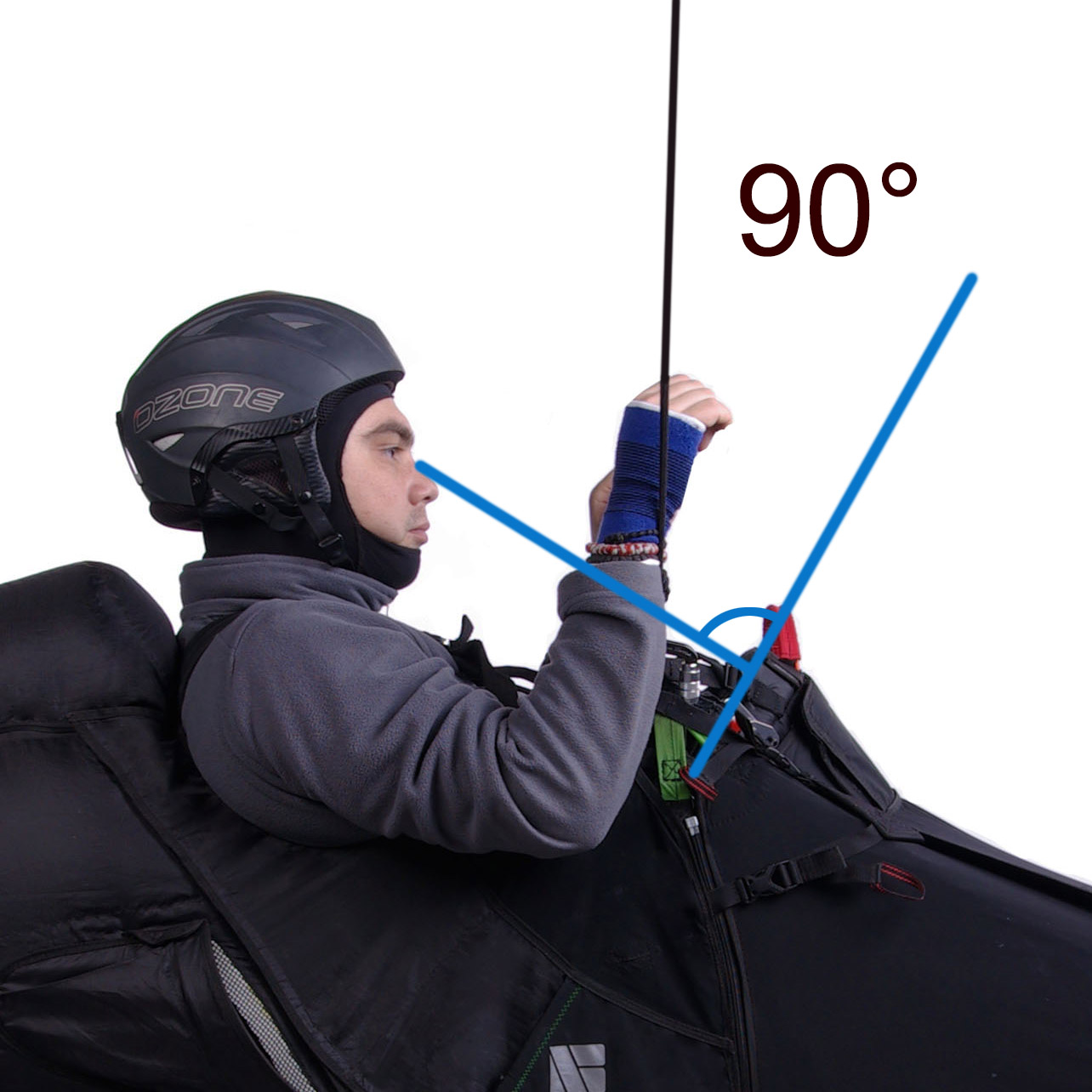 Best cockpit mount for viewing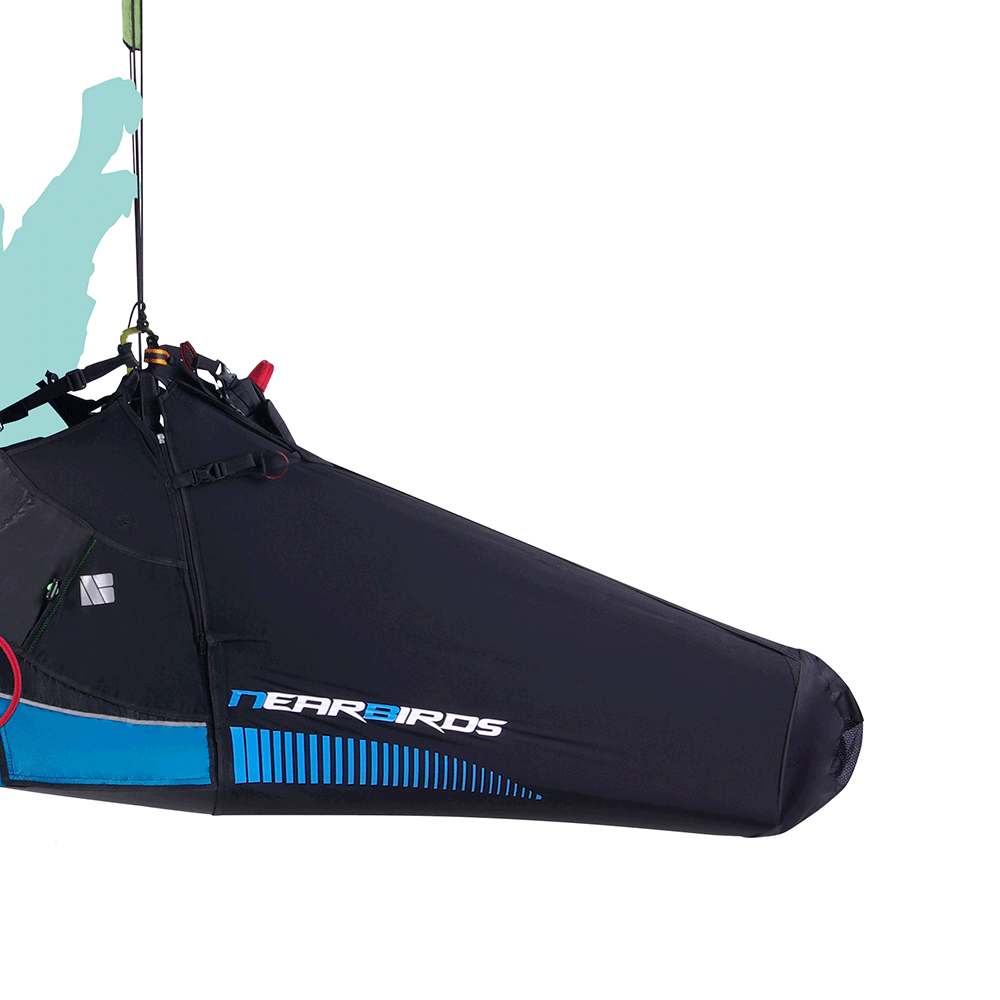 Exactly fits the length of your legs
We can also make the harness of your favorite color.
Contact us to check available colors.
NearBirds Bivvy3 is a light-weighted harness system, good for beginners and experienced pilots, for cross-country, some acrobatic flights and just for fun. It made with durable materials, multiple points of adjustment provides comfortable and reliably fixed position of pilot and container for portable water system. Big airbag protects pilot from injuries during low altitudes collapses.
I tried Byvvy harness in Krushevo. Being a beginner pilot I worried a lot how I will fly in a harness that I am not accustomed to. But the experience was extremely positive. Very comfortable and very easy to use. Put it on my wish list for equipment!
Do not miss the chance
Get NearBirds Genesis to enjoy long flights and excellent race performance.